Author: Rhiannon Carnohan
So you've done some business soul-searching. You've uncovered your mission and values, crafted your key messaging and nailed your brand's tone of voice. You've got a rock solid brand strategy and you're ready for your dream customers to fall in love with your biz.
But here's the thing. Before people can fall in love with your brand, they need to get to know you. And before they can get to know you they need to know you exist.
It all comes down to your marketing.
Marketing in 2023 is a bit like a choose-your-own adventure book. There are SO many ways to get your business in front of your dream customers - social media, email marketing, podcasting, influencer marketing and collaborations just to name a few!
While there's no right or wrong answer, you need to find what works for you and your business, rather than following what someone else is doing, or choosing what might seem like the "easiest" option.
The dangers of putting all your eggs in one basket
The biggest marketing mistake I see small businesses make is relying solely on social media. Don't get me wrong, social media is super important for building a community and connecting with your audience, but it shouldn't be your entire marketing strategy.
Social media platforms like Instagram are constantly evolving. Their algorithms are updated so often it's impossible for a lot of small biz owners to stay on top of it all.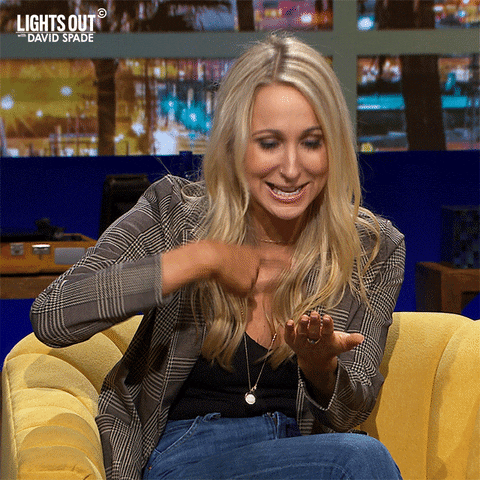 Worse still, these platforms could go away tomorrow leaving you high and dry with no way to get your brand in front of potential customers. That's why in 2023 and beyond, it's so important to diversify your marketing efforts and your risk. You don't have to have your fingers in all of the pies, but make sure you're making the most of all your digital assets and showing up where your dream customers are spending time.
A more sustainable way to market your business
So you don't own your social media channels, but you do have another digital asset to help you stand out from the crowd: your website.
More than just a digital business card, your website is a place where you can showcase your brand, tell your story and - most importantly - convert people into paying customers, without the fear of ever-changing algorithms.
And when your website is working for you, it makes things a whole lot easier (and profitable) for your business. Bringing in a steady stream of new sales, practically on autopilot.
This is where SEO comes in.
If you're not familiar with SEO (also known as Search Engine Optimisation) it's all about optimising your website so it appears at the top of Google search results when people are looking for the products and services your business provides.
And it's one of the best ways to get your brand in front of the right people at the right time.
The benefits of adding SEO into your marketing mix
1. It's evergreen
The best thing about SEO is that it's evergreen, meaning you don't have to keep creating new content all the time (unlike other marketing channels *cough* social media *cough).
You can create one piece of great content that lives on your website and continues to get fresh eyeballs on your brand for years (yes, years) to come. As long as people are searching for that topic, your content will continue to bring highly qualified traffic to your site. And with a 14.6% conversion rate, as your SEO traffic increases, so will your leads and sales.
2. It's sustainable
A common misconception about SEO is that it takes a lot of work.
Sure. your website won't get to page one of Google by accident. But once you've got an SEO strategy in place, you only need to spend a few hours a month to start seeing the benefits.
Most small businesses spend about 5-10 hours a month planning their social media content and engaging on the platforms, but imagine if you spent the same amount on your SEO efforts.
We already know how one piece of great content can seriously boost your brand's visibility. So if you can set aside a few hours each month to research, write and publish just one blog post (which you can repurpose across other channels BTW) you'll start to see the long-term benefits of this evergreen content.
Over time, once your SEO is working for you, you can spend less and less time on it, and sit back and watch the traffic and sales roll in!
3. It's effective
If you want to get your brand in front of more people, SEO is one of the most effective ways to do it.
Google has 4.3 billion active monthly users (that's more than IG and TikTok combined!) with over 90,000 searches happening every single second.
Every day there are hundreds (or even thousands) of people searching for the solutions your business provides. And each of these searches is an opportunity for your brand to stand out, provide value and position yourself as an authority.
But it's not just about visibility. SEO can benefit your business at every stage of your marketing funnel, from building awareness, to improving engagement and user experience, and most importantly, driving leads and sales.
If you're looking to get started today, you can sign up for my free mini-course, Kickstart Your Visibility, for 5 days of easy, actionable SEO lessons delivered straight to your inbox.
Rhiannon is an SEO expert helping small businesses supercharge their success by getting them found on Google. Her simple DIY and done-for-you services take the stress and complexity out of SEO, changing the game with her honest and simple approach. For more easy SEO tips to skyrocket your brand visibility, you can follow Rhiannon over on Instagram or sign up to her email list for all the latest in SEO news.
Tune into episode 21 of brand chats to hear more about amplifying your brand through the power of SEO!